About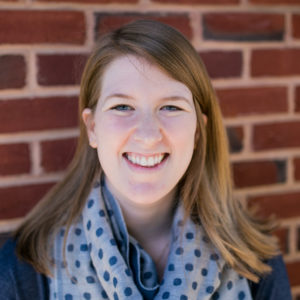 Catherine Grace Miller has always loved sharing the gift of making music with others.  
She has been teaching private piano lessons for over seven years. During that time she has gained experience teaching children of all ages and ability levels, including individuals with special needs, learning differences, anxiety disorders, and ADHD.
Catherine Grace believes that "a day without music isn't a very good day at all," and that every child should have the opportunity to study and enjoy the piano. Soli Deo Gloria!
Education
Catherine Grace holds a Bachelor of Music in Piano Pedagogy from the Wheaton College Conservatory of Music and a Master of Arts in Special Education: Learning Disabilities from American University.
She has studied piano with Dr. Elizabeth Ayala, Dr. Sung Hoon Mo and Dr. Victoria Wyatt, and pedagogy with Dr. Beth Bauer and Dr. Karin Redekopp Edwards.
Training
Catherine Grace has certification in Musikgarten Cycle of Seasons and Orton-Gillingham. She has had training in the Suzuki method, Orff-Schulwerk, Dalcroze, multi-sensory instruction, CRA Sequence of Instruction, Curriculum-Based Measurement, Responsive Classroom, and Arts Integration.